Nutrition Education
---
Here's an informative video that answers many questions we all have about meal preparation and food storage.  Health Education Coordinator Ashleigh Story shares information that leads to less wasted time in the kitchen and less wasted food in the refrigerator.  Make sure you check out the printable documents located in the buttons below the video to keep as a kitchen resource.  
---
Understanding Nutrition Label Facts
Shopping and eating healthier begins with understanding food nutrition labels. Lets get label literate with our Health Education Coordinator Ashleigh Story. This video breaks down the fine print so you'll understand exactly what you and your family are eating. 
---
My Plate
"My Plate" is an informative video educating all of us on how we should think about planning and preparing meals.  The emphasis is on what you put on your plate.  What's the ideal combination of foods and portions?  Watch, learn and start eating healthier.
---
Growing Healthy Habits
Growing Healthy Habits provides hands-on learning and group discussions with trained nutrition educators.  GHH teaches participants how to shop for and prepare healthy meals, read food labels, follow My Plate guidelines, and how to get their bodies moving.  The course length and topics are customizable based on need.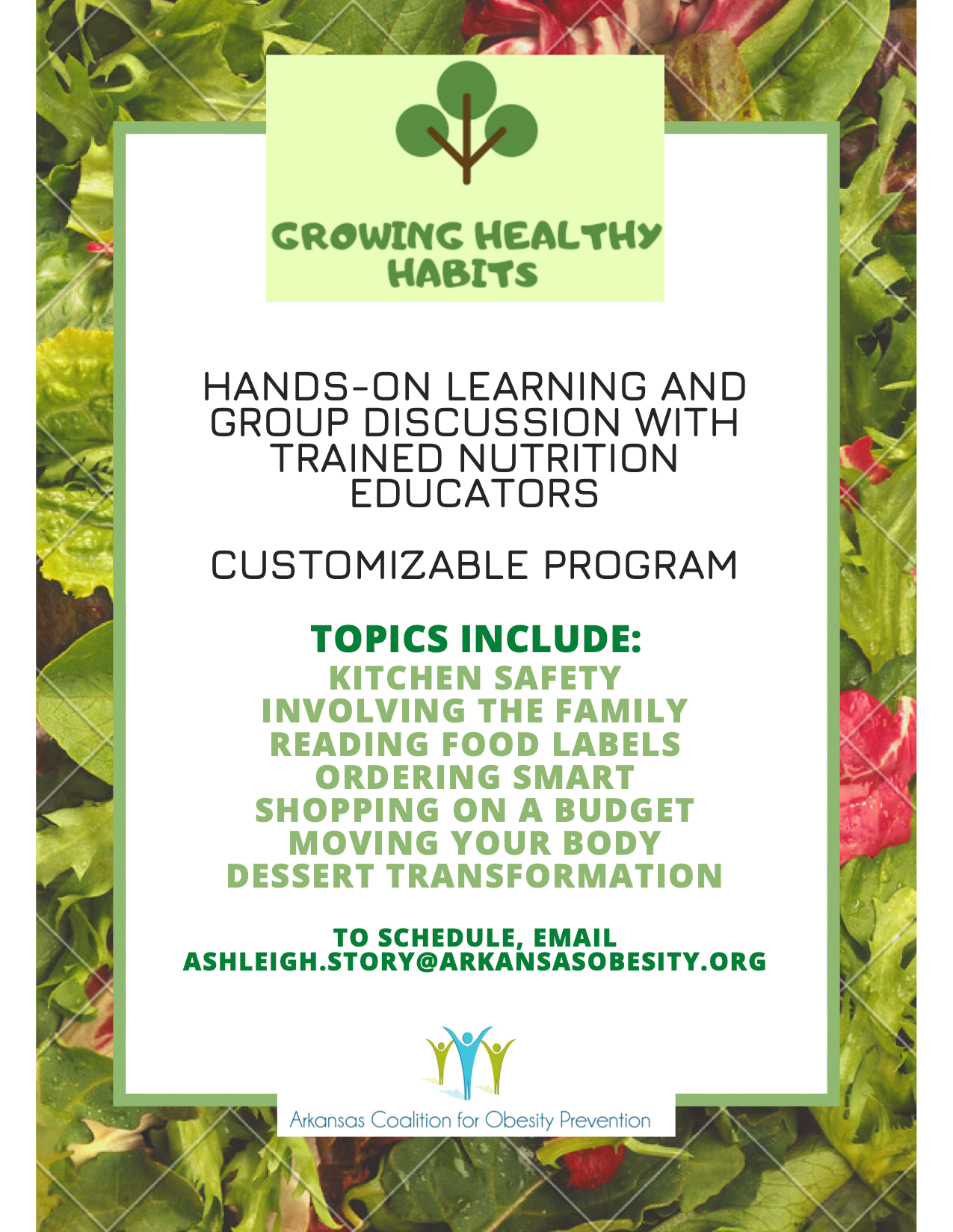 ---
Cooking Matters
Cooking Matters teaches parents and caregivers to shop for and cook healthy meals.  It helps build a world where healthy eating choices are available for everyone.  Cooking Matters classes educate through interactive , hands-on lessons.  They also provide digital education tools and resources.