Board Information
---
Board Minutes
---
Annual Meeting of the Members
---
Organizational Chart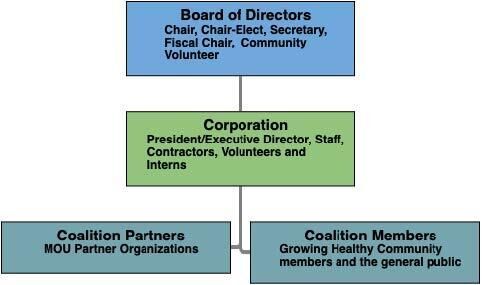 ---
2022-2025 ArCOP Leadership Team
Board of Directors
Chair – Julie Harlan (2023-2025)
Chair-Elect – Becky Adams (2023-2025)
Secretary – Vanessa Krause, U of A Disability & Health Program (2022-2024)
*Fiscal Chair – Derek Lewis, Derek Lewis Foundation  (2022-2024)
Executive Director - Katrina Betancourt, ArCOP
---
Meet Our Board of Directors
---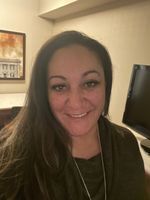 Katrina Betancourt, DHEd, AGM, CPM, ArCOP President, Executive Director
Cell: (501) 712-2002,
katrina.betancourt@arkansasobesity.org
Katrina Betancourt is the President for the Arkansas Coalition for Obesity Prevention (ArCOP). She has earned a Bachelor's and Master's degree in Kinesiological Science and a Doctorate in Health Education with an emphasis in Health Program Planning and Health Policy. She is a Certified Public and Government Manger and currently works with over 100 Growing Healthy Communities (GHC) across Arkansas and 5 additional Mid-South States. Her focus area has been concentrated in community and public health policy, system and environmental change. Dr. Betancourt's mission is to increase access to healthy-affordable foods and physical activity through the built environment by supporting equitable cultural change to improve economic impact at the local level. 
---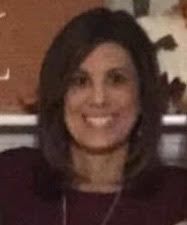 Julie Harlan, ArCOP Chair, 
(0ffice) 501-661-2585  julie.harlan@arkansas.gov
Julie Harlan has a long history of working in communities in Arkansas. She is currently the Hometown Health Improvementl Branch Chief at the Arkansas Department of Health. Julie has experience in local and state policy development, population, health, community coalitions, and tobacco prevention. 
---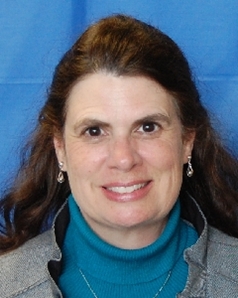 Becky Adams, DrPH, RD, CDE, Chair-Elect
Office: (501) 661-233
Becky.Adams2@arkansas.gov
Dr. Becky Adams is the Partnership and Policy Support Director for the Chronic Disease Prevention and Control Branch and Section Chief for Nutrition and Physical Activity at the Arkansas Department of Health. She has a DrPH in Public Health Leadership from the UAMS Faye Boozman College of Public Health and an MPH from the University of North Carolina in Chapel Hill. Dr. Adams is a registered dietitian and certified diabetes educator She is a founding member of ArCOP and one of the first Co-chairs. She has held various leadership positions in state and national associations. As President of the Association of State Public Health Nutritionist (formerly the Association of State and Territorial Public Health Nutrition Directors), she chaired the Administration and Finance Committee for over 6 years. She was the 2013 recipient of the Association of State and Territorial Public Health Nutrition Directors'Excellence in Advocacy Award, 2017 recipient of the Association of State Public Health Nutritionists' Excellence in Association Work Award and 2018 recipient of the Arkansas Public Health Association's Tom T. Ross Award. Interests include primary prevention of chronic disease and lifestyle change through policy and environmental change to improve quality of life.
---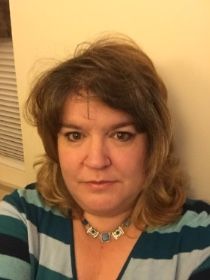 Vanessa Krause, Secretary
Office: (501) 912-4760
vanessas@uark.edu
Vanessa Krause is the director of the Arkansas Disability & Health Program at the University of Arkansas. Vanessa began her career in mental health and eventually began working at a local developmental disability provider. With that experience, she decided to further her education and obtained her Masters in Social Work with an emphasis in Management & Community Practice. In 2002-2005 Vanessa coordinated the development of the Direct Support Professionals training; the first comprehensive collection of a foundational knowledge set for direct care staff in the developmental disabilities field. From there, Vanessa joined the Disability & Health Program where she served as the Coordinator for 11 years. Vanessa has facilitated training with an array of audiences on a variety of topics: healthy lifestyles, nutrition, emergency preparedness, breast, cervical, and colorectal cancer health education for individuals with IDD, colorectal cancer education, community planning, access in the built environment, making the case for an in inclusive built environment, disability etiquette 101, adapting health education materials, etc. Vanessa has worked on adapting evaluation tools for individuals with disabilities. She participates on many different state and local coalitions to raise the awareness of the needs of the disability community. Now, as the director of the Arkansas Disability & Health Program, her goal is to infuse disability and inclusion information into all aspects of life – our health, our homes, and our communities.
---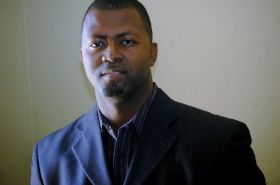 Derek Lewis II, MBA, Fiscal Chair
Office: (501) 207-0711
DLFoundation@yahoo.com
Derek Lewis II is the CEO/Founder of Lewis Consulting Group which is a health care consultant firm. Derek is married to Karen Lewis and has three children. Derek's hobbies are cooking and reading. Derek also is the president of their family foundation the Derek Lewis Foundation which was created by his father Derek Lewis, MD in 1993. The foundation focuses on improvement community through health and wellness projects.
---
---
Staff and Contractors
---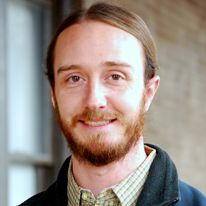 Jeremy Adams, DUFB Program Manager
Cell: (501) 712-3477
Jeremy.Adams@arkansasobesity.org
Jeremy Adams is a native of Arkansas with early childhood exposure to Agriculture. His dad was a high school Agriculture teacher and his grandparents had a multi-acre kitchen garden well into their 70's. Jeremy has a Natural Resource Science degree from Colorado State University but came back to Arkansas. The last 3 years he has been manager of the "Arkansas Gleaning Project" securing 1.5 million pounds annually for the food bank system in Arkansas. During the 2016 market season he was Program Manager for the launch of ArCOP's "Double Up Food Bucks Program" increasing access to fresh food in Arkansas and supporting local agriculture. The Double up Food Bucks Program Manager coordinates the ArCOP Double Up Food Bucks initiative that provides SNAP recipients with double the value of fresh fruits and vegetables at Farmer's Markets around the state.
---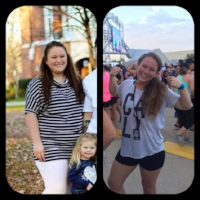 Ashleigh Story, Health Education Coordinator
Ashleigh.Story@arkansasobesity.org
In January of 2016, I was a 235 pound mother of 2.  I would wake up every day, and wish that something would change.  I was unhappy with myself, and that was overflowing into every other aspect of my life. My children were begging for a mother that would play with them, we were financially strapped because I had no energy to go out and look for a job, and my marriage was struggling because I didn't want my husband looking at how far I had let myself go. I watched friends and family take control of their health and one day I decided it was time for me as well.  The reasons to start making healthy changes far outweighed the reasons to not. 
My family lived off of coca-cola, sweet tea, and juice for hydration; you couldn't get me to drink water for anything in this world.  My weekly grocery list largely consisted of pre-packaged, pre-made foods that had step by step instructions on the back of the box. If I had to buy individual ingredients to make something, it probably wasn't going to happen.  This is the way that I was raised and the way I remember being taught how to cook.  Changing my life's eating habits was intimidating at first, but I knew I wanted to be around to watch my children grow up and enjoy life.
I lost a total of 95 pounds throughout my health journey.  It wasn't always easy to make the healthy choice, but I have learned that life is about balance and moderation.  We now devour water anytime it is in sight.  We generally shop the perimeter of the grocery store.  Our fridge is full of fresh produce to make delicious, healthy meals.  My husband has his wife back, I get to work hard to help provide for my family, and my children have a mother that is not afraid (or too exhausted) to play tag in the backyard! My children often CHOOSE to have fruit and eggs for breakfast rather than cereal or cinnamon rolls. 
The effect of me deciding to be a healthier version of me has trickled down and changed the lives of everyone in my family. I am so very thankful for the tools and teachings I was provided with when I decided to begin my journey as well as the support of my friends, family and coaches.
---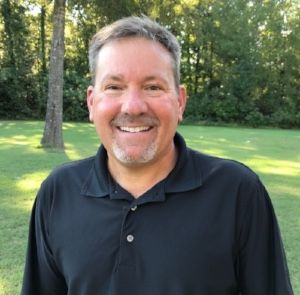 Steve Powell, Health Outreach Coordinator   steve.powell@arkansasobesity.org
Steve Powell has enjoyed a diverse career in Marketing and Communications. He worked for almost two decades as a broadcast journalist on television. For 15 years he was seen on KATV-TV in Little Rock as an anchor for "Good Morning Arkansas" and "Daybreak". Over that time, he also traveled Arkansas as a feature reporter. He has been honored with 6 Emmy awards for writing and reporting.
After leaving television he started Traveling Pixel, a Video Production and Marketing company that produced advertising and on-air programming for a wide array of clients. The company's production work garnered two Telly Awards and appeared on national and local television countless times. Steve also enjoys speaking to civic groups and has hosted dozens of charity functions. He earned a Marketing Degree from the University of Alabama and a Broadcasting Degree from Troy University
Despite the long and varied resume, Steve will tell you his most gratifying job is staying active with his two sons. Along with his wife Amanda, the Powell's believe raising their boys to pursue a healthy lifestyle is key to reaching their potential and positively impacting their community.  
---