Rolling Application
Submit the simple annual application to be recognized for your efforts! Watch for more information about when/where the awards will be announced.
Apply Now
Submit your APPLICATION today
Frequently Asked Questions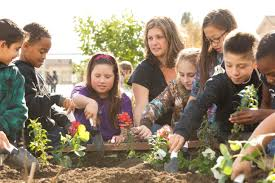 How do we know what level to apply for?
Your team will decide wether your community fits best into the Emerging, Blossoming or Thriving level. The ArCOP Executive Team will review your application and notify your team what designation you have been awarded. 
Emerging Communities
Communities who receive the "Emerging" designation, are laying a strong foundation with a team of at least five individuals. GHC teams are made up of diverse stakeholders who are interested in creating healthier communities: elected officials, fundraisers, community volunteers and professionals in education, health-care, civic government and more.
Blossoming Communities
Communities that receive the "Blossoming" designation build upon the requirements of Emerging Communities and also provide a checklist community highlights, strategize plans for change, document successes and lessons learned, develop a strategic action plan that will help your community address concerns related to increasing access to healthy foods & physical activity. Strategic plans guide the direction community members take towards a clear, unified vision forward. Even better: ArCOP provides tools & guidance to assist communities with such planning! Documenting and publicizing success stories can rally community members and help them see that positive change is within reach! Publicizing projects helps increase success through maximized community use and/or participation. Discussing and tracking lessons learned can help community teams make improvements even faster by identifying what went well and what can be improved.
Thriving Communities
Communities that receive the "Thriving" designation build upon the requirements of Blossoming Communities and also demonstrate change through data and demonstrate environment, system and policy level change. ArCOP's goal of a healthier Arkansas starts with individual communities. Providing data and demonstrating how your community's efforts make positive change helps Arkansas measure statewide improvement. A community's ability to make lasting change to both the environment and public policies is a sign of success and sustainability.
What constitutes a "community"?
You tell us how you are identifying as a community. ArCOP awards communities in three categories:
Counties: County-wide coalitions/teams whose members represent (at minimum) state agencies and multiple city governments within the county. Focus: health of the whole county.
Cities: City-wide coalitions/teams whose members represent (at minimum) city officials and community members. Focus: health of the whole city.
Neighborhoods: Group whose members could represent a city ward, school, business, nonprofit, cul-de-sac, etc. Focus: health of the specific neighborhood.
If you are working with a nonprofit/business/neighborhood group to make your community healthier, then you can and should apply for a recognition level! This in no way diminishes the opportunity for your ward, city/town or county to each also be recognized for their efforts. In fact, it makes your neck of the woods look really really good since so many folks are working on so many levels to make the healthy choice the first choice!
And yes, your name can be listed on as many community's applications as you are part of. However you are identifying as a community for this application, please let your community members know that you are working on this application so that you can provide the best possible responses to be recorded for this year. (When ArCOP receives applications for the same community by multiple sources, it looks like there's a lack of communication going on.)
What does it mean by "team"?
When ArCOP began the Growing Healthy Communities project, it first worked with very specific community teams. Since then it's been pretty much proven that there are some specific characters who, if they're involved in and supporting your efforts, your community WILL succeed. These roles include:
The mayor (mayorS if you community is a county)
Civic government
Health educators & healthcare professionals
Education professionals
Employers
Retirees
Youth (we are looking at long-term goals here!)
Community volunteers from all diversity groups represented in your community
When you're looking at who is currently on your team right now, ask yourself "Who would be able to describe the efforts we're making to get our community healthier?" and make sure that each one that you list KNOWS you listed them, knows what ArCOP is and knows what Growing Healthy Communities is.
What will my community receive?
Each community will receive a certificate with its name, Growing Healthy Communities recognition level, and year awarded. The communities will be listed on the Growing Healthy Communities map and, in general, ArCOP will give lots of "shout outs" and love throughout the next year. If ArCOP receives funding for projects, these active Growing Healthy Communities will get "first dibs" to benefit from it.
What happens if my community doesn't apply but has been a "Growing Healthy Community" in the past?
Your community will become an "inactive" Growing Healthy Community. It will be listed on the Growing Healthy Communities map under a heading such as "ArCOP has also worked with…." These communities will still be kept in the loop on all ArCOP announcements, but will get "second dibs" when funding/training/other awesomeness is available.
How will I know if my community will receive an award?
If you completed the application properly for the level that you selected, your community will receive that award – it's that simple! If we have questions while reviewing your application, we'll follow up with you using the contact information you provided on the submission page. Otherwise, you'll receive an email towards the end of the month celebrating your award.
More questions?