2021 Meeting of the Members
---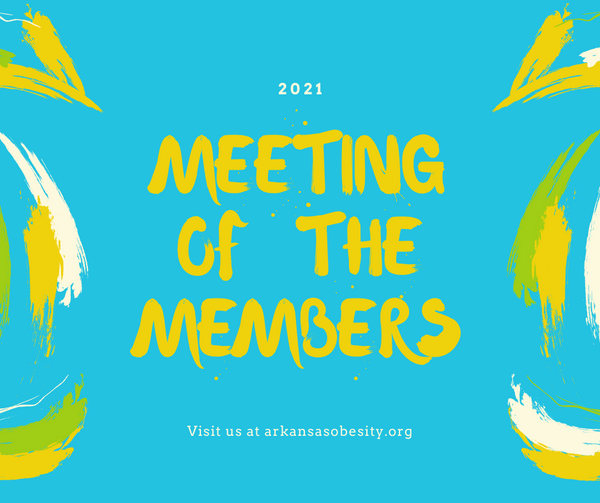 Our Annual Meeting of the Members was held on Monday, January 25th.  Due to COVID-19 the meeting was held via Zoom.  Below you'll find the link to view the meeting.  You can also watch the presentations individually when they become available
---
Individual Meeting Segments will be available soon. 
Katrina Betancourt is the President and Executive Director of ArCOP.  She served as host of the meeting and gave an overview of the organization. 
Taniesha Richardson-Wiley is with the Arkansas Department of Health and she also serves as ArCOP's Second Vice-Chair.  She took a deep dive into the issues facing the state with COVID-19.
Steve Powell is our Health Outreach Coordinator.  He discussed our outreach goals for this year and some of the issues we faced in 2020.  He goes in-depth on changes to our website.  
Ashleigh Story is ArCOP's Health Education Coordinator.  She covered a wide range of ways we work with the public to get Arkansans moving and eating healthier. 
Our Double Up Food Bucks Program Manager is Jeremy Adams.  He breaks down how the program works and why it was successful in spite of the pandemic.  He also explains how markets can join the program.  
Vanessa Krause is the Director of the Arkansas Disability & Health Program at the University of Arkansas.  She discussed the challenges and joys of providing inclusive environments for all Arkansans.