Connect with the AFMA
---
Join Us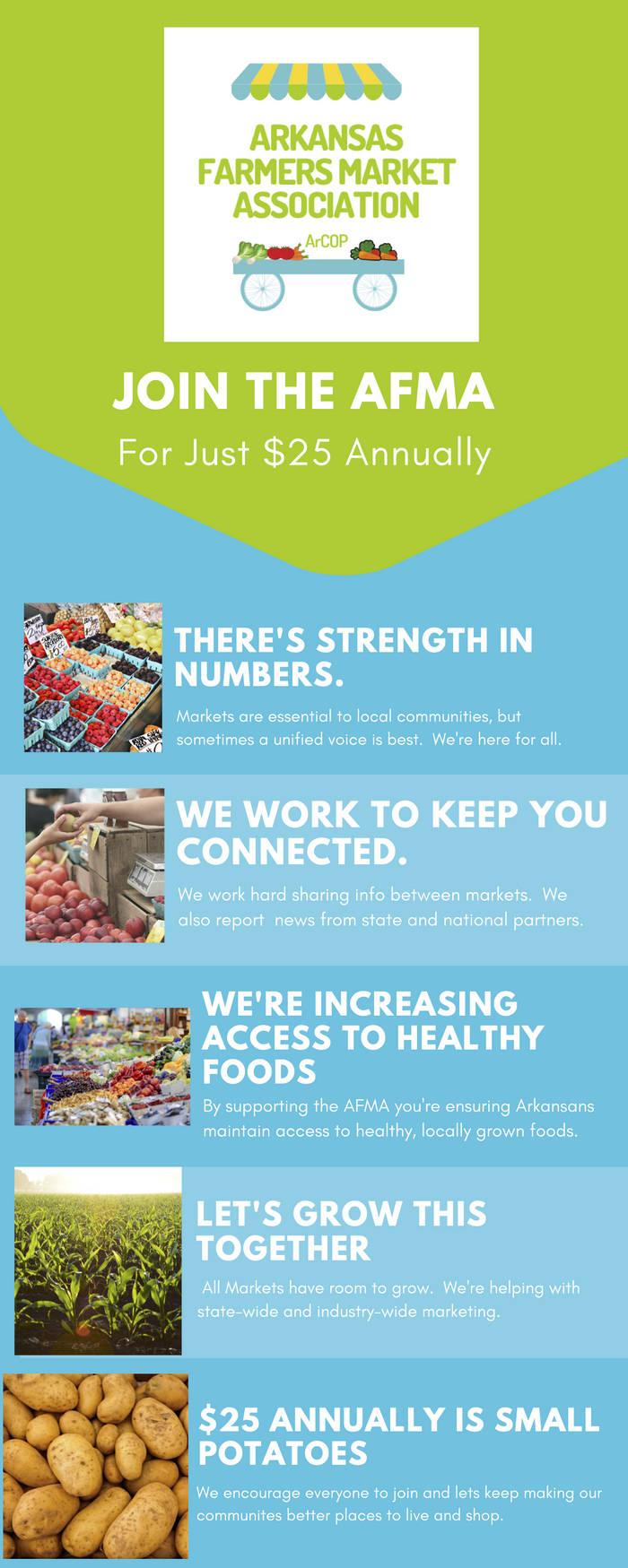 We hope you will consider becoming a member of the ArCOP Arkansas Farmers Market Association.  We truly believe there is strength in numbers and that strength allows us to better advocate for markets, managers, growers, and consumers.  
Our mission is to improve access to healthy, local foods.  We do this through market analysis and data gathering.  We are also committed to supporting our members through branding, marketing, and advertising.  A $25 annual membership fee is a small price to join in a big effort to make Arkansas Farmers Markets better places to sell and shop.  
Please fill out the form and select "Pay Now" to make payment online.  Or if you'd prefer,  you may fill out the application form and select "Pay Later" to pay by check.  
Annual memberships expire at the end of each calendar year.
---
Member Benefit: Manage My Market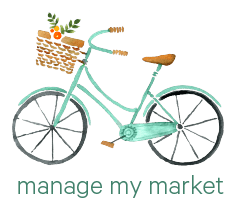 Here's another great benefit when your market becomes a member of the Arkansas Farmers Market Association.  You'll receive a 20% discount on everything you need to manage your market more effectively and efficiently from the experts at Manage My Market.  Vendors in Arkansas are already using the service.  Check out what they have to offer by visiting their website.  
---