Growing Tobacco Free Communities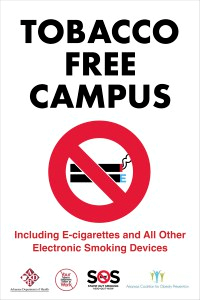 ADH's Tobacco Prevention & Cessation Program (TPCP) is one of ArCOP's strategic partners because we're both seeking healthier communities – and tobacco- and eCigarette-free communities are healthier for those who live, work, play, and pray in them.
Contact
Ok, ready to pass these policies or amend your current policy to include e-cigarettes? Katrina Betancourt is assisting ArCOP and TPCP with this program. Contact her at katrina.betancourt@arkansasobesity.org to get assistance customizing policies, or to let her know that you have so that she can help you get your signs!
Why Become Tobacco & e-Cigarette Free?
Tobacco use is the leading preventable cause of disease and death in the United States. In Arkansas, more than 5,800 people die from tobacco-related illnesses each year.
Early initiation of tobacco use has been shown to increase the likelihood of lifetime smoking and the risk for tobacco-related illness and mortality. Therefore it is important to prevent initiation of tobacco use and also promote cessation of tobacco use among all Arkansans.
At the forefront of the fight is the Tobacco Prevention and Cessation Program (TPCP) at the Arkansas Department of Health. Launched in 2001, the TPCP has several components aimed at reducing tobacco use by Arkansans. TPCP is charged with developing and implementing a statewide and comprehensive tobacco education, prevention and cessation program. Each TPCP program component is developed and implemented based on evidence-based strategies outlined in the Centers for Disease Control and Prevention's Best Practices and Comprehensive Tobacco Control Programs. Learn more about TPCP and access their online resources.
It has also been found that tobacco prevention strategies can be applied to help a community's fight against obesity more successful.
Pass Tobacco & e-Cig Free Policies, Get Free Signage
TPCP has funds available to help city governments, businesses, churches, communities pass tobacco and e-cigarette-free policies. Then, after a community has done so, TPCP will provide free signage to make it easy for everyone to be aware of your policies.
Below are some sample tobacco and Electronic Nicotine Delivery Systems (ENDS) polices that are ready to be adopted by your city, business, church, or organization. You can download the word documents, fill in the blanks and pass "as is" or the TPCP is happy to assist you in customizing the policy to best-fit your needs.
ALREADY HAVE POLICY IN PLACE?
To be eligible to receive free signs for tobacco-free policy you must:
provide a PDF document of the signed copy of the policy, and EITHER
policy implementation must be in the current ArCOP MOA cycle (July 01, 2014-June 30, 2015) OR
an existing policy is amended to create a stronger policy during ArCOP MOA cycle (July 01, 2014-June 30, 2015).
Example: A smoke-free policy previously in place is amended to include electronic cigarettes or ESDs during the funding cycle.
Educate Others & Implement Your Policies
Get Free Signs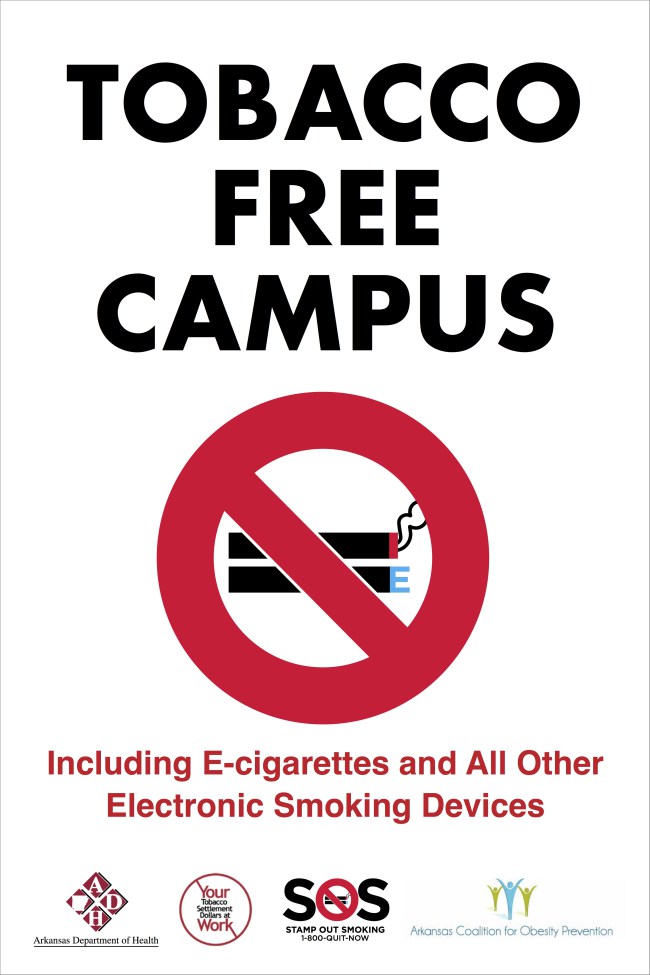 Pass the policy during ArCOP's MOU with ADH (July 2014-June 2015), then get free signage to let folks know that you have! TPCP is happy to assist you in figuring out just how many signs you need, where they would be best placed (most visible) and get them ordered for and delivered to you.
Posters & Infographics
Check out these infographics and feel free to use them in your break rooms, social media, or other education campaigns.
These fun posters are courtesy of Stamp Out Smoking, the Arkansas Department of Health, and Your Tobacco Settlement Dollars at Work: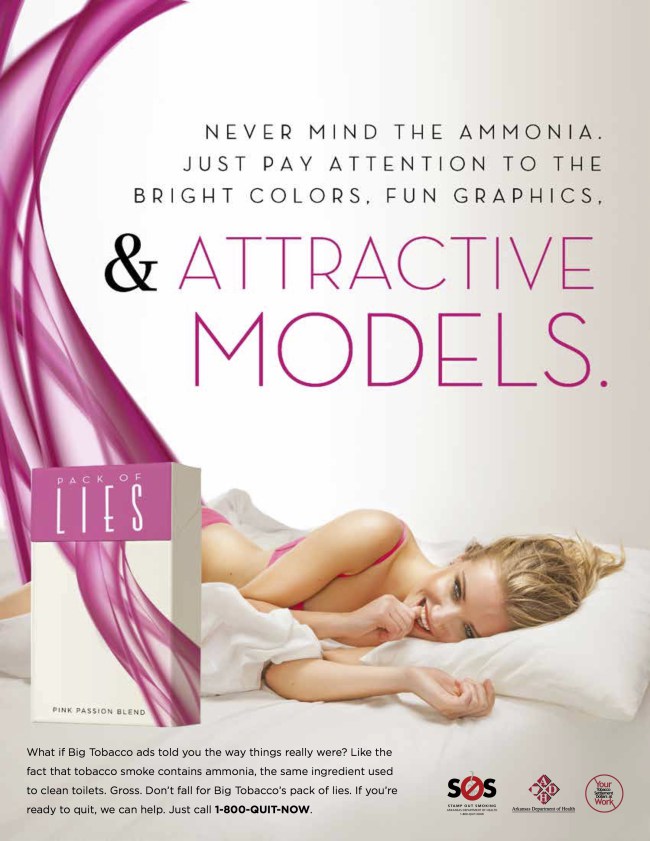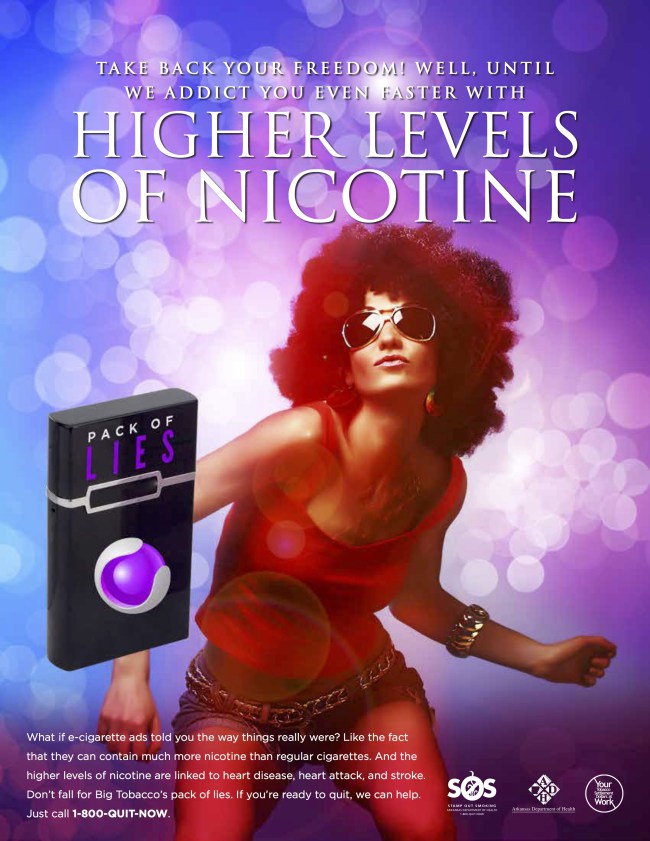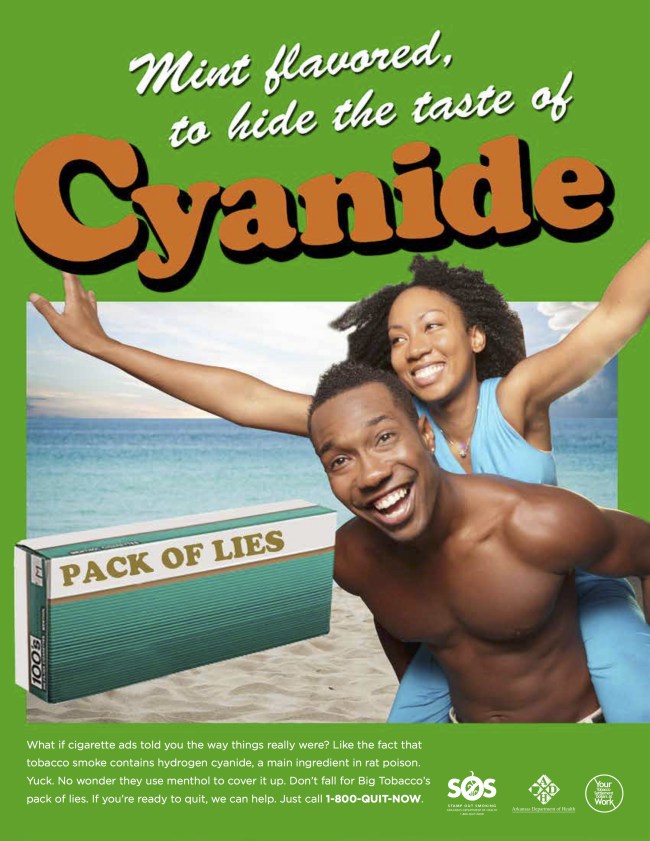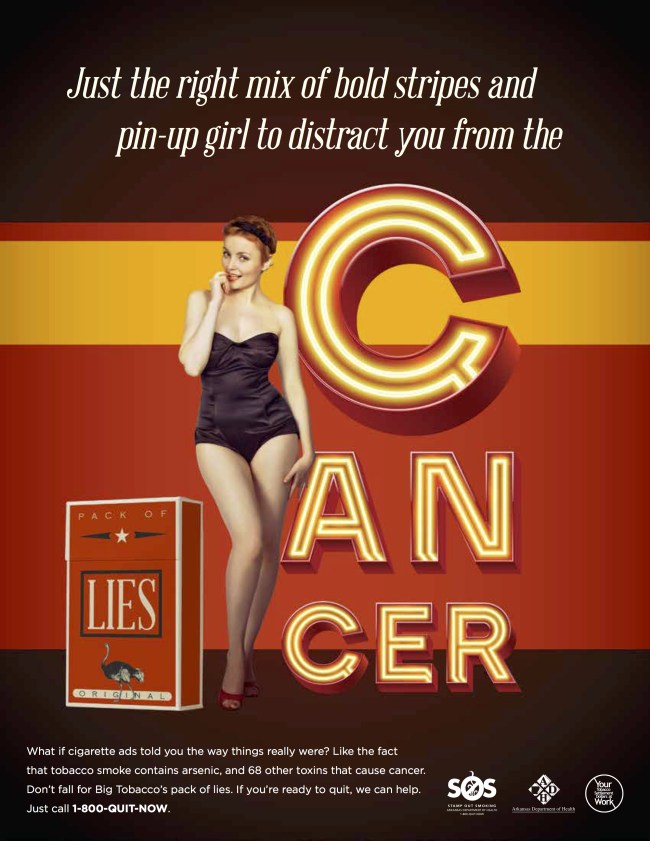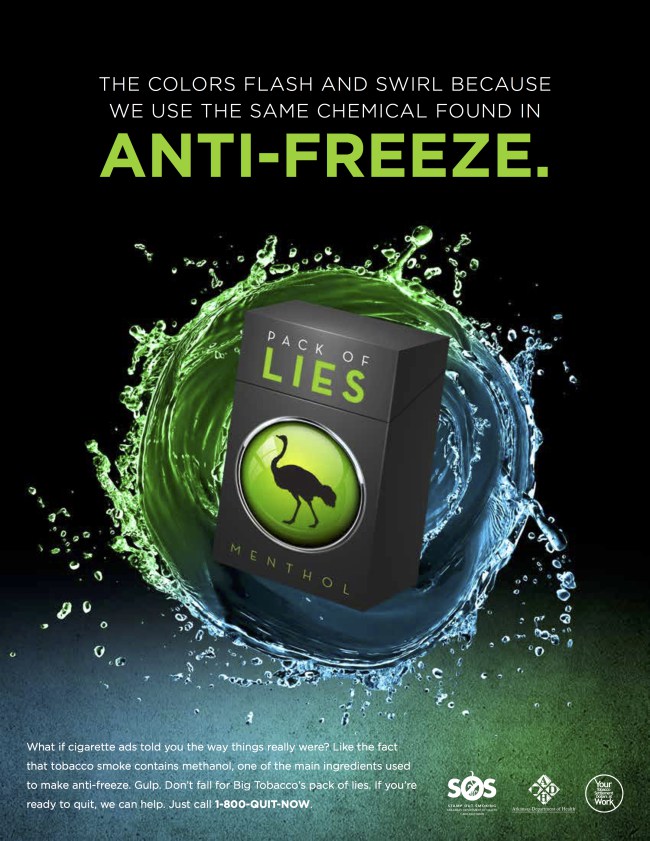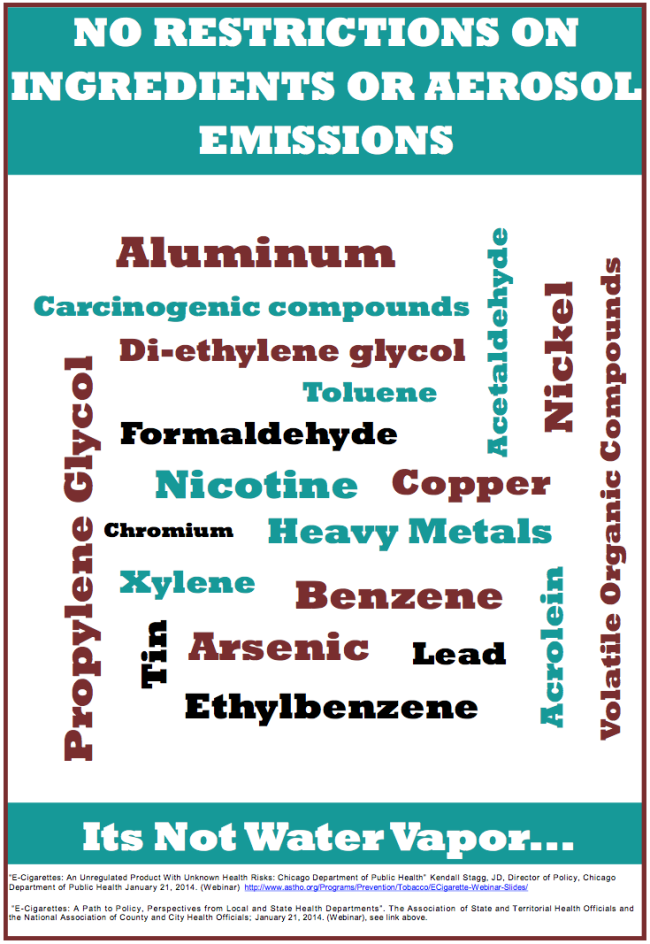 Would you like a PDF of these posters above? Download it here: SOS Counter Marketing-Pack of Lies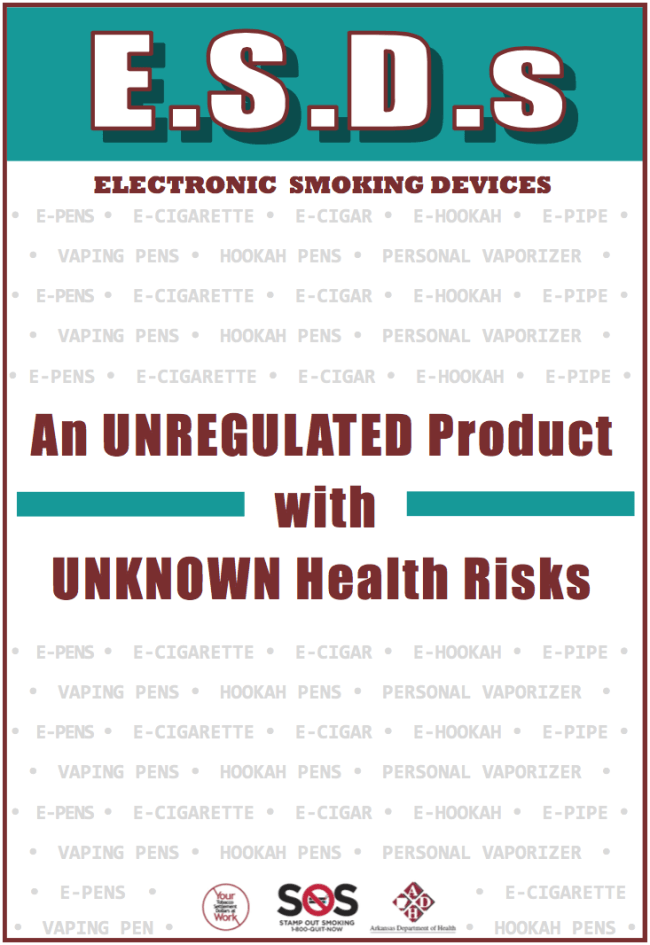 Utilizing Tobacco Cessation Strategies to Fight Obesity
Since we're on the topic, heres a few articles that may assist your community. They pull the best lessons learned from tobacco cessation campaign strategies and apply it to fighting obesity.