What's New
---
"Growing Healthy Communities Weekly" Podcast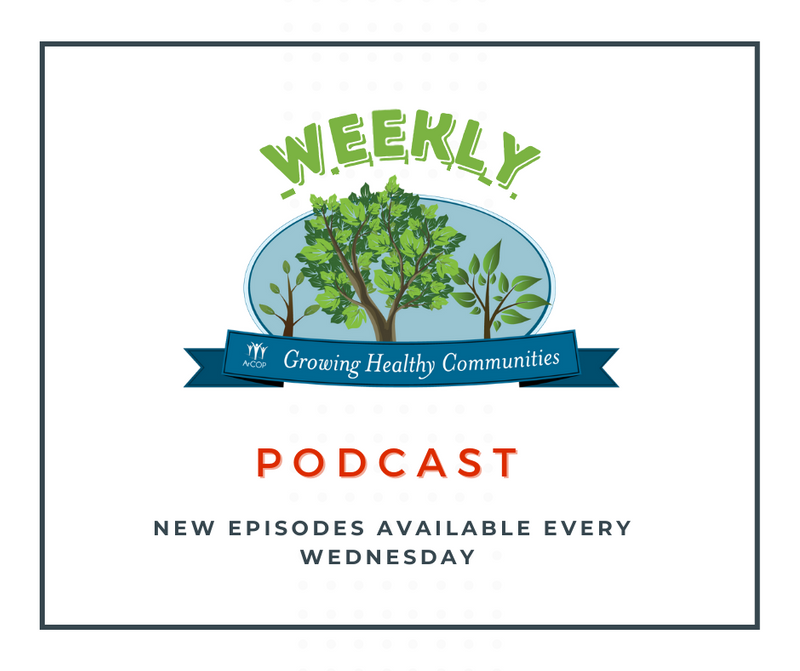 Our first podcast of May begins our discussion of "Leadership and Management".  Meetings are often a necessity as communities come together to make positive changes, but they can be also be real obstacles if done poorly.  Health Education Coordinator Ashleigh Story takes a deep dive into "Conducting Effective Meetings"
---
In April's final podcast Health Education Coordinator Ashleigh Story wraps the topic "Developing a Strategic Plan" by discussing how obtaining feedback and identifying action steps are essential to bringing effective change to the community. 
To watch previous episodes please visit our "Growing Healthy Communities Weekly" page.
---
"Market Talk" Judd Hill ASU Farmers Market
Big things are happening in Jonesboro!  We we there on Opening Day as the newly re-named Judd Hill ASU Farmers Market welcomed back the community after a pandemiic-limited  2020. Not only did the public turn out in huge numbers, the market is now getting ready to make significant upgrades to their already teriffic on-campus facility.  In this edition of "Market Talk" Dr. Kim Pittcock explains what's ahead.
---
"Market Talk" Conway Farmers Market
We really enjoyed sharing Opening Day in Conway with the managers, vendors, and shoppers. Yes it was a little soggy, but no one's spirits were dampened. In this edition of "Market Talk" we hear about what's ahead for the season and why vendors keep coming back year after year.
---
Understanding Nutrition Label Facts
Shopping and eating healthier begins with understanding food nutrition labels. Lets get label literate with our Health Education Coordinator Ashleigh Story. This video breaks down the fine print so you can finely know what's in the food you are eating!
---
"Market Talk" Main Street Searcy Farmers Market
We dropped by for Opening Day of the Main Street Searcy market. Their location makes the venue ideal. It's in the shadow of the historic White County Courthouse. It was still early for lots of produce, but the vendors and the public turned out to get the season started right. In this "Market Talk" we speak with Amy Burton about what makes Searcy a can't miss for market lovers.
---
"Market Talk" Downtown Benton Farmers Market
We spent a recent Saturday morning at the marvelous Downtown Benton Farmers Market. It was Opening Day with a great crowd and a nice variety of vendors. Anyone who has spent any time in Benton knows how much pride the hometown folks take in their community and the market certainly reflects that. In this "Market Talk" we speak with Grant Watts who tells us how the market has evolved, how they've navigated the pandemic and what's ahead in 2021.
To check out more from our "Market Talk" series visit our AFMA News Page
---
Here's another AFMA Market Talk... We spent Saturday morning with the super folks at the Hot Springs Historic Downtown Farmers Market. The managers and vendors here are so dedicated. Open year round with a great variety of goods and produce. Operations are nearing pre-COVID conditions. Watch this to get a little history and to see how they've coped with the weather and a pandemic.
"Market Talk" Historic Hot Springs Downtown Farmers Market
---
My Plate
"My Plate" is an informative video educating all of us on how we should think about planning and preparing meals.  The emphasis is on what you put on your plate.  What's the ideal combination of foods and portions?  Watch, learn and start eating healthier.
---
Our Latest Healthy Recipes
---
2021 Arkansas Farmers Association Meeting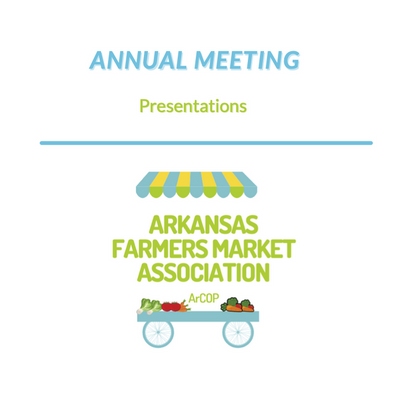 Since the busiest time of the year for markets and growers is already upon us, we decided to make changes to our already delayed Arkansas Farmers Market Association Meeting. Instead of asking everyone to set aside a big chunk of their day to meet virtually, we are going to make it as easy as possible for members to get the information we planned to provide at the virtual gathering.  
We are posting the meeting presentations here on our website so members can view them at their convenience (all materials are also pasted to our Facebook page).  We encourage your feedback. Please email any comments or suggestions to the addresses provided with the presentation. We will follow up promptly. We know this isn't ideal. We'd much prefer to meet in person, but after weather postponements and listening to input from our members and partners, this seems like the best solution. We look forward to seeing all of our members and friends in-person early 2022.  
To view any of the materials provided please visit our 2021 AFMA Meeting page. 
---
Welcome Presentation from Katrina Betancourt
Katrina Betancourt is President of the Arkansas Coalition for Obesity Prevention, the parent organization of the Arkansas Farmers Market Association.  She provides an overview of the AFMA and previews what's ahead for the week. Again, we encourage you to ask questions and provide feedback.  Please feel free to email any of our staff members mentioned in the video.  We look forward to hearing from you.  
Email Katrina Betancourt  President ArCOP and AFMA
Email Ashleigh Story   Health Education Coordinator
Email Jeremy Adams  Double Up Food Bucks Program Manager
Email Steve Powell   Outreach Coordinator
"Farmers Market 101"
Jeremy Adams heads up our Double of Food Bucks program and spearheads our Farmers Market initiative. In this video from our 2021 AFMA Meeting he discusses "Farmers Market Business 101".  What you can expect as a manager, vendor, and consumer if you're new to farmers markets.
Healthy Resources
This presentation is from the Arkansas Coalition of Obesity Prevention's Health Education Coordinator Ashleigh Story.  ArCOP's mission is greatly enhanced by our stewardship of the AFMA. Our Markets and Growers are producing and selling the foods that make people healthier. Ashleigh discusses the resources that are available through the ArCOP website.  These include nutrition education and a growing Healthy Recipe page that emphasizes the fruits and vegetables found at Arkansas Farmers Markets.
Double Up Food Bucks
Here's a another presentation from Jeremy Adams.  He is our Double Up Food Bucks Program Manager. In this video he covers everything you need to know about this hugely successful program.  Despite the limitations of the pandemic last year DUFBs continued to break records for participation.  Jeremy discusses how it works, who participates, and how you can be involved.
---
To see other smart food ideas visit our Healthy Recipes page.
---
2021 Meeting of the Members
Our Annual Meeting of the Members was held on Monday, January 25th.  Due to COVID-19 the meeting was held via Zoom.  Click the button to watch the meeting.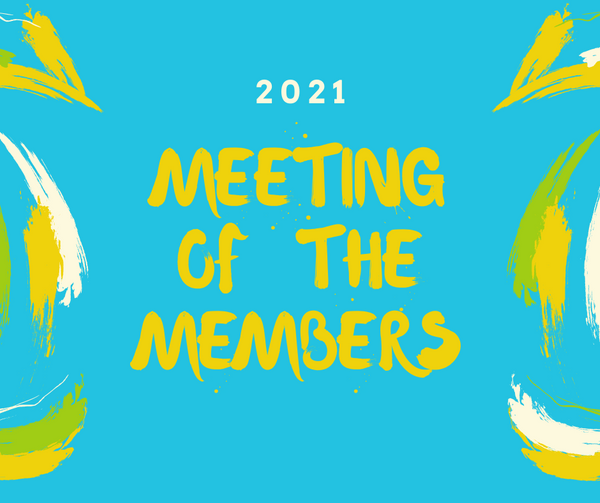 ---