Becky Comet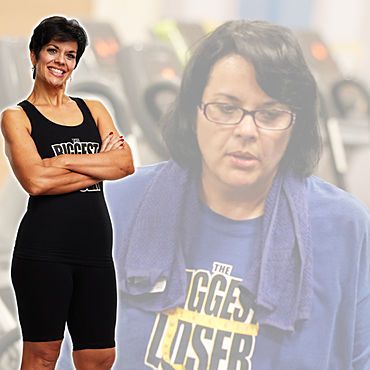 Becky Comet is originally from Belleville, Illinois, where she graduated from high school in 1978. She earned a degree in Elementary and Special Education in 1981, from Eastern Illinois University. Becky moved to Arkansas in 1982 to start her teaching career. She met J.C. Comet, while they were both teaching at Fuller Jr. High School. J.C. and Becky got married in 1983 and have four children, one granddaughter, and another granddaughter due to arrive in August.
Becky taught Special Education students as well as seventh grade math for 28 years. She taught Arkansas children in Little Rock, Blytheville, Gosnell, and Benton, finishing her teaching career at Benton Middle School in Benton, Arkansas.
After a lifetime of struggling with her weight, Becky sent in an audition video to the TV show "The Biggest Loser". She was chosen to be on the show and moved into the "Biggest Loser Ranch" in California on June 1, 2011. Becky feels very fortunate that through hard work, determination, the support of her family and friends, and her faith in God that she earned her spot in the final four contestants. She came home from California on September 10, 2011 and immediately went back to teaching. The students, faculty, and staff at Benton Middle School as well as the Benton School District and the community were incredibly supportive while she prepared for the show's final weigh in. At the Biggest Loser Finale show on December 13, 2011, it was revealed that Becky lost a total of 88 pounds.
The Biggest Loser experience changed Becky's life in many ways. She learned how to eat clean and healthy, the importance of regular physical activity, and how to make it all a lifestyle not just a one-time event. Becky feels very blessed to have the support of her husband, J.C., who lost 65 pounds while she was in California. Together they continue to strive to live a healthy lifestyle and teach others to do the same.
At the end of the 2011-2012 school year, Becky was presented with an opportunity for a new career path with the Association of Arkansas Counties. She decided to take this path in an effort to, among other things, champion change in education as well as health and fitness.
It was taking this turn in her path that brought Becky in touch with some fantastic opportunities to promote health and fitness in Arkansas. It was a chance meeting with Joy Rockenbach that put Becky in touch with the Environmental and Spatial Technology (EAST) Initiative. Becky was able to present an idea for a "historical fitness trail" to the EAST Initiative students. Searcy High School EAST students were able to put together an amazing trail through their community. There are other schools in the state working on similar variations of Becky's idea.
Joy was also instrumental in introducing Becky to ArCOP. She is thrilled to have the opportunity through ArCOP to promote better availability to healthy foods and physical activity. These are the very things that have become part of Becky's lifestyle. Becky would love to be known as the fitness cheerleader for the state.