"Growing Healthy Communities Weekly" Podcast
---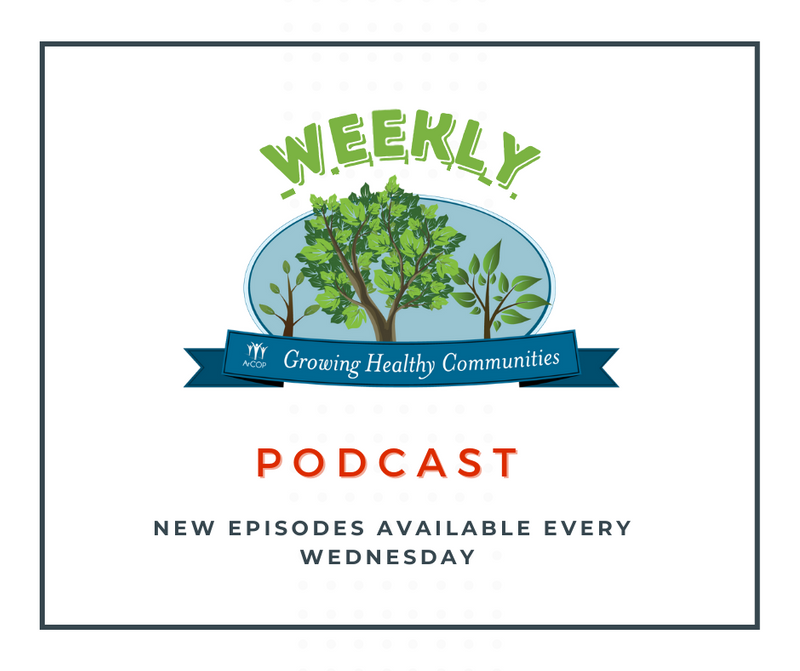 In February of 2021 our monthly Learning Lab podcasts got a new name, a new format, and a new host.  ArCOP is happy to present our "Growing Healthy Communities Weekly" podcast.  We're still sharing insights into how our communities can evolve, but now instead of getting that information once a month... we've gone weekly.  Make sure you watch each Wednesday as our Health Education Coordinator Ashleigh Story delves into topics that will help all of us make a healthy difference in the communities we call home.  
We'll post all of the archive versions right here on this page as soon as they become available and we'll preview what's coming up in the weeks and months ahead.  Come back often to see what's new.  
---
Watch our Latest
This week we continue exploring how to encourage community involvement.  In this segment our Health Education Coordinator Ashleigh Story details how to effectively contact potential participants.
We kickoff  our first March podcast with the topic "Encouraging Involvement in Community Work".  Ashleigh also focuses on making sure any outreach targets diverse groups within the community.
In our final February episode Ashleigh discusses how to conduct Public Forums and Listening Sessions.  Focus Groups and Surveys are also included.
In this episode Ashleigh continues the topic "Assessing Community Needs and Resources".  This includes making Qualitative Assessments and creating Community Report Cards.
In our second February episode Ashleigh  builds on this month's topic "Assessing Community Needs and Resources".
Ashleigh discusses Understanding and Describing the Community.  Developing a Plan for Assessing Local Needs and Resources is also covered in the first episode of the podcast from February 3rd.  
---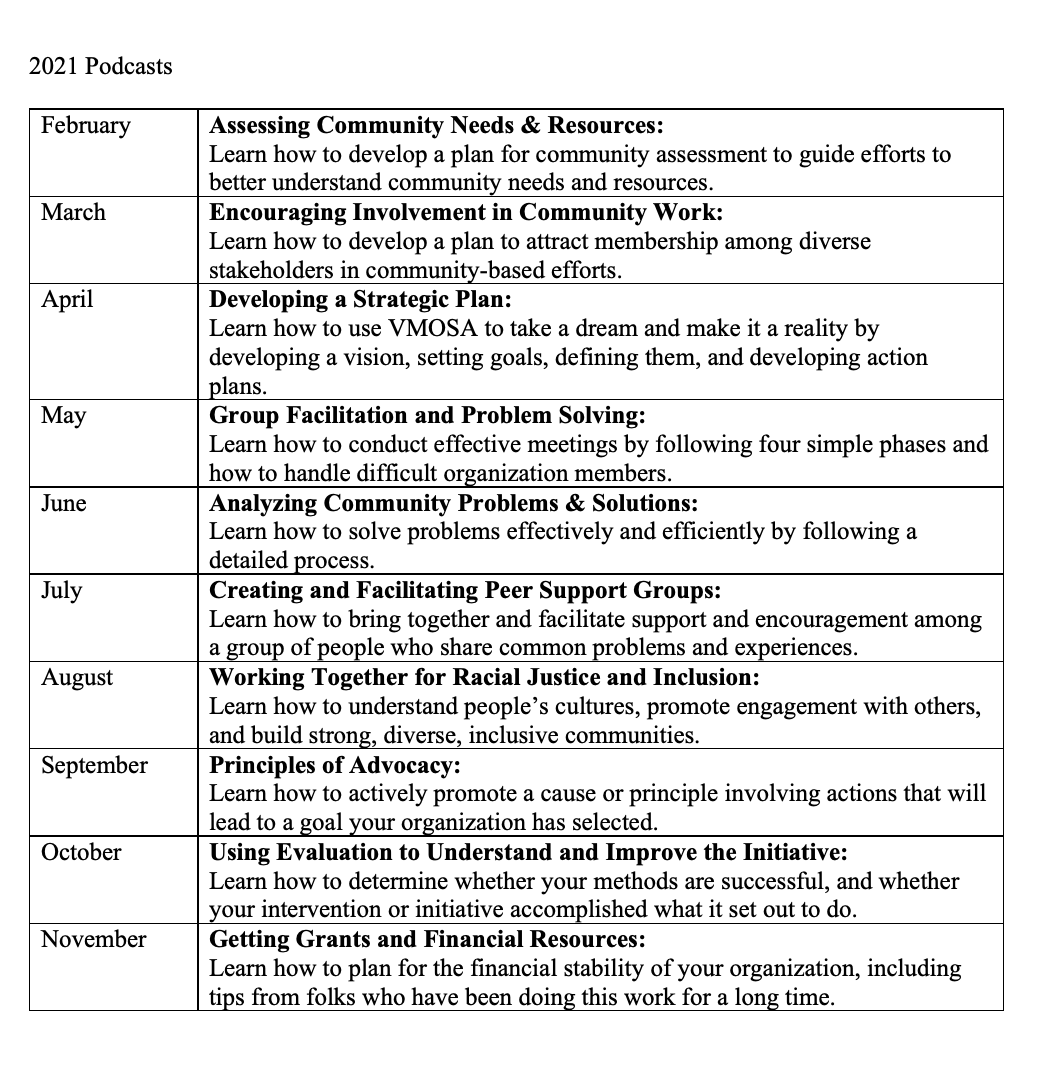 ---
February 2021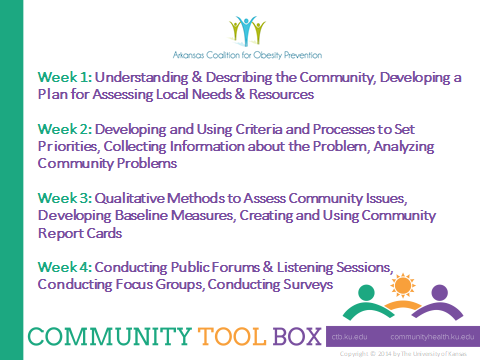 ---
March 2021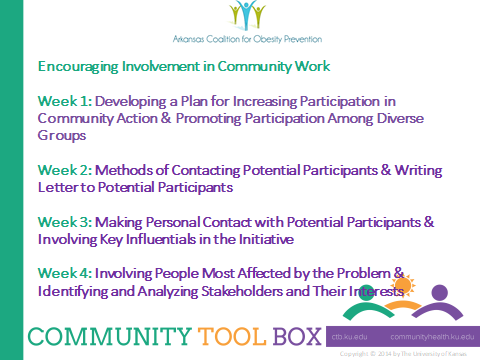 ---