Double Up Food Bucks
Double Up Food Bucks has ended for 2021.  Thanks to all of our participating partners, customers, and growers for making it another record year!
---
SNAP recipients receive a one-to-one dollar match to purchase locally grown produce at many farmers markets and farm stands across Arkansas.  In addition, they will receive free nutrition and cooking education.  Also, using DUFBs increases farmers' sales and creates sustainability by supporting local agriculture.   The program runs from May 1st until October 31st.  
---
---
Interactive Map of Locations
To find a Double Up Food Bucks participating partner near you use this interactive map.  Click on any location to get name, address, and contact information. 
---
How It Works at the Farmers Market
---
Farmers Markets
St. Francis County
100 Dillard
Forrest City, AR 72335
Hours: Monday - Saturday 8am to 6pm

Pulaski County
400 President Clinton Ave, Little Rock AR
Hours: Saturday 7am-3pm

Howard County
110 S. Washington, Nashville AR
Hours: Friday 7am-11am

Jefferson County
200 Lake Saracen, Pine Bluff AR
Hours: Tuesday 6am-1pm Thursday 6am-1pm Saturday 6am-1pm

Benton/Washington County
Jones Center for Families
922 E. Emma Avenue
Hours: 7 a.m. to 1 p.m. every Tuesday, Thursday and Saturday

Woodruff County
100 S. Edmonds Ave.
McCrory, AR 72101

Boone County
1425 N. Main St.
Harrison, AR 72601

Pulaski County
5820 Asher Ave.
Little Rock, AR 72204

Historic Downtown Farmers Market (Hot Springs)
Garland County
121 Orange
Hot Springs, AR 71913

Faulkner County
112 Main St.
Vilonia, AR 72173

Southern Produce

Ashley and Chicot County
Crossett and Lake Village Farmers Market
306 Ashley Rd 407
Hamburg, AR 71646
---
Farm Stands
Faulkner County
2011 Tyler St.
Conway, AR 72032

Benton and Washington County

Dallas/Hot Spring/Clark County
5142 Hwy 9
Malvern, AR 72104

Pulaski County
7901 Stagecoach Rd.
Little Rock, AR 72204

Pulaski County
6800 Camp Robinson
North Little Rock, AR
---
How it Works at the Grocery Store
The Double Up Food Bucks program is also available in select grocery stores, including 8 Harps Locations and 4 Hays Locations and an Edwards Food Giant.  The program runs from May 1st until October 31st.  All Hays Grocery Store locations have used available funding for 2021.  
Johnson County
Store #227
502 S Crawford St, Clarksville AR 72830

Carroll County
Store #103
703 W. Main
Green Forrest , AR 72639

Madison County
Store #133
115 Lee St.
Huntsville, AR 72740

Searcy County
Store #188
700 Highway 65 N, Marshall AR 72650

Stone County
907 East Main
Mountain View, AR 72560

Perry County
112 Houston Ave.
Perryville, AR 72126

Clay County
Store #198
802 E. 9th St.
Rector, AR 72461

Benton County
201 Highway 412 W
Siloam Springs, AR. 72761

Scott County
1350 W. 6th St.
Waldron, AR 72953

Marion County
907 N. Wickersham St.
Yellville, AR. 72687

Blytheville Hays (Main St)-No more funding available

Mississippi County
200 E. Main St.
Blytheville, AR 72315

Blytheville Hays (West Moultrie)-No more funding available

Mississippi County
605 West Moultrie
Blytheville, AR. 72315

Walnut Ridge Hays-No more funding available

Lawrence County
1000 SW Front St.
Walnut Ridge, AR 72476

Helena/West Helena Hays-No more funding available

Phillips County
816 North Sebastian
West Helena, AR. 72390

Randolph County
1100 Pace Rd.
Pocahontas, AR 72455

Lee County
460 S Alabama
Marianna, Arkansas 72360
---
DUFB Customer Survey
If you're a SNAP customer who uses or would like to use Double Up Food Bucks we'd appreciate a few moments to fill out our user survey.  The information provided helps us make the program better.  You can use your phone to scan the code in the image below or you can simply follow this link https://arkansasobesity.org/portal/.  Thanks so much for helping us make DUFBs the best it can be. 
Username: SNAP
Password: Customer16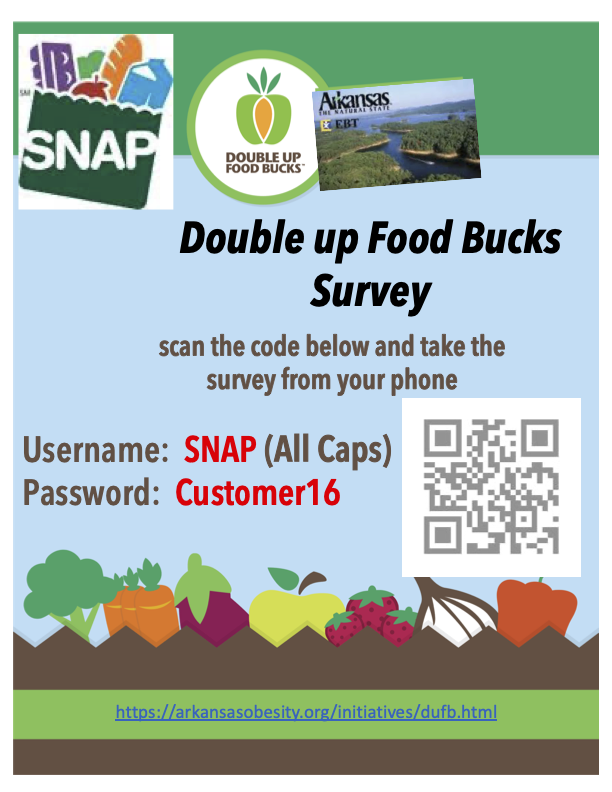 ---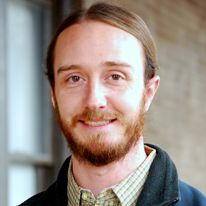 ---
GHP Mobile Sites
In 2017, ArCOP also initiated the Nutrition Education Mobile Unit. The Mobile Unit is a farmers' market on wheels (trailer) that provides nutrition education at location including areas where there is no access to produce and a high population of SNAP recipients. In 2018, each area will receive weekly and monthly nutrition education at each location and cooking classes, cooking demonstrations, healthy recipes and educational information will be offered to bring healthy affordable foods to the household. The mobile unit will sell local produce from farmers and growers and will accepts both WIC and DUFB. The goal of the mobile unit is to build capacity, a consumer base, and develop local infrastructure, so the farmers can take over the site for a sustainable market. ArCOP will move to another target community to add other locations and increase capacity.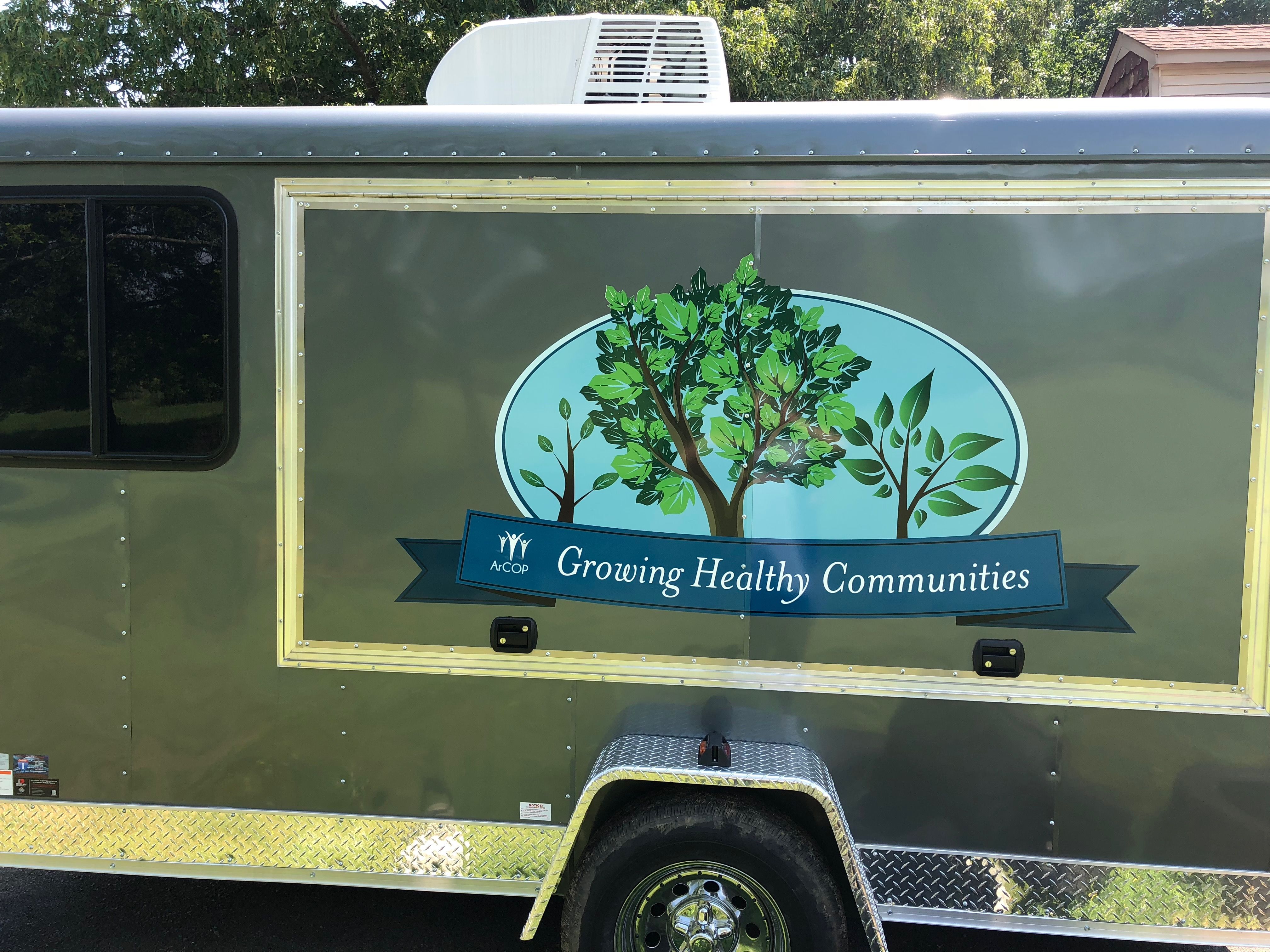 Marianna

34 S Poplar St., Marianna, AR
Tuesdays 10am - 11:30am

Helena-West Helena

110 Shirley Hicks Dr, Helena, AR 72342
Tuesdays 12:30pm - 2pm

Dermott

211 E Iowa St, Dermott, AR 71638
Thursdays 10am - 11:30am

McGehee

100 E Seamons Dr, McGehee, AR 71654
Thursdays 12:30pm - 2pm
McGehee1
---