Board Meetings
ArCOP Board of Directors Meeting
This meeting is intended for board members only.
Join from PC, Mac, Linux, iOS or Android: https://zoom.us/j/5089390332
Or iPhone one-tap :
US: +16465588656,,5089390332# or +16699006833,,5089390332#
Or Telephone:
Dial(for higher quality, dial a number based on your current location):
US: +1 646 558 8656 or +1 669 900 6833
Meeting ID: 508 939 0332
ArCOP Bylaws
Board Minutes
December 2017 CELEBRATION
Organizational Chart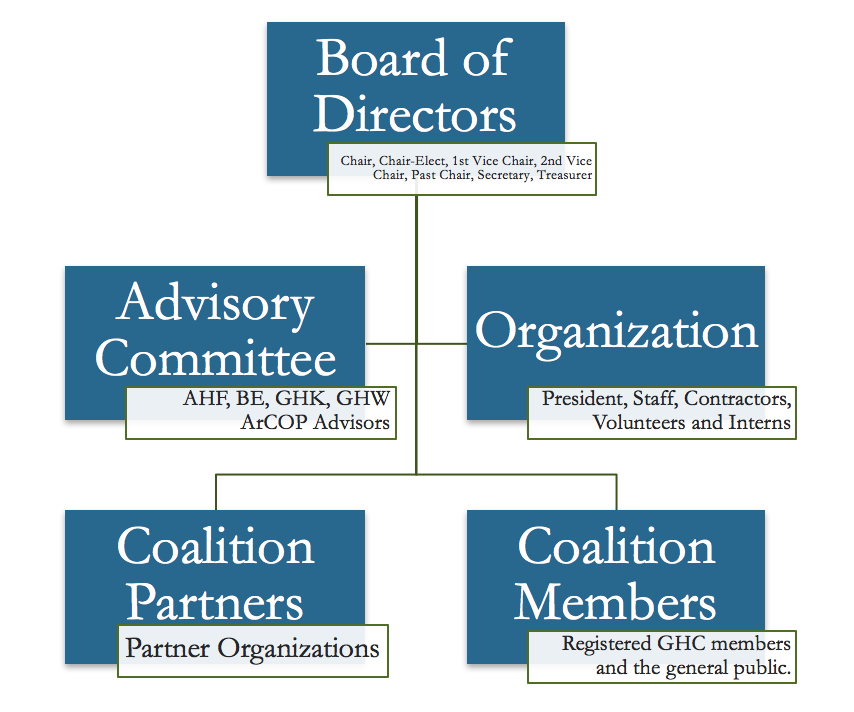 Board of Directors
---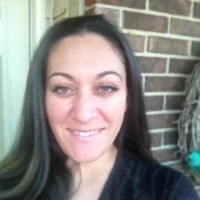 Katrina Betancourt, DHEd, AGM, CPM, ArCOP President, Executive Director
Cell: (501) 712-2002,
katrina.betancourt@arkansasobesity.org
Katrina Betancourt is the President for the Arkansas Coalition for Obesity Prevention (ArCOP). She has earned a Bachelor's and Master's degree in Kinesiological Science and a Doctorate in Health Education with an emphasis in Health Program Planning and Health Policy. She is a Certified Public and Government Manger and currently works with over 100 Growing Healthy Communities (GHC) across Arkansas and 5 additional Mid-South States. Her focus area has been concentrated in community and public health policy, system and environmental change. Dr. Betancourt's mission is to increase access to healthy-affordable foods and physical activity through the built environment by supporting equitable cultural change to improve economic impact at the local level. 
---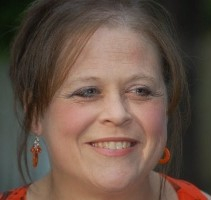 Andi Ridgway, ArCOP Chair
Office: (501) 280-4561
Cell: (501) 425-33376
andi.ridgway@arkansasobesity.org
Andi Ridgway is currently the Branch Chief for Hometown Health Improvement in the Center for Local Public Health at the Arkansas Department of Health.  Andi is a registered dietitian by profession and also a Certified Diabetes Educator. Andi works with ADH colleagues and state partners to improve the health of Arkansas' communities through Hometown Health Improvement.  Andi is responsible for developing and maintaining state-level partnerships, coordinating staff training and program development at the state level, managing fiscal appropriations, and producing state and federal reports. Andi currently serves as the Past Chair for the Arkansas Coalition for Obesity Prevention and Second Vice-President for the Arkansas Public Health Association.
Andi graduated from the University of Central Arkansas for her BS degree in Dietetics, and then attended Oklahoma State University for her Master's Degree in Food, Nutrition, and Institution Administration.  She has received the Certificate of Public Health Leadership and participated in the South Central Public Health Leadership Institute.
---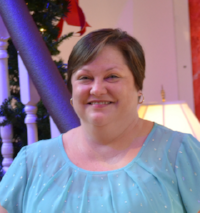 Sarah Powell, ArCOP Chair Elect
Cell: (903) 733-2936
sarah.powell@arkansasobesity.org
Sarah Powell is a Social Worker practicing in the in the Hometown Health Improvement Program as a Rural Health Specialist for the Arkansas Department of Health.  Sarah has provided direct services in Mental Health and as a Certified Alcohol and Drug Abuse Counselor, but has been working in community health education for over ten years.  She serves as a technical assistant and resource to a multitude of community collaborations within the six counties she covers in Southwest Arkansas.  Sarah has been an ArCOP member since its inception and works directly with several Growing Healthy Communities that host a variety of successful initiatives.
---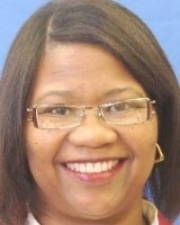 Sherry Johnson, Treasurer
Office: (501) 661-2585
Cell: (501) 218-5763
sherry.johnson@arkansasobesity.org
Sherry Johnson has been with the Ark. Dept. of Health for more than 33 years. She is currently the Hometown Health Section Chief in the Center for Local Public Health Branch at the health department. She received her BA from the Univ. of Central Ark and her MBA from the Univ. of Phoenix. She received her Certified Public Manager and Arkansas Governmental Manager Certificate from the Univ. of Little Rock. She enjoys people and never meets a stranger. She enjoys working with the public in any capacity and is always thinking of ways to help others.
---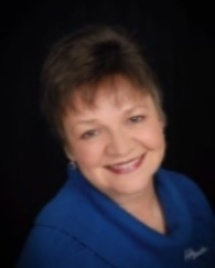 Joy Rockenbach, Past Chair
Office: (501) 661-2757
Cell: (501) 944-5357
joy.rockenbach@arkansasobesity.org
Joy Rockenbach, BSE, graduated from the University of Central Arkansas with a degree in health education.  She has worked in public health and chronic disease prevention for over 20 years.  For the last 8 years, she has worked on obesity prevention efforts.  She joined the staff of the Arkansas Center for Health Improvement to help develop the strategy for weighing and measuring all Arkansas students in accordance with legislative Act 1220 of 2003.  In 2005, she moved that work to the Arkansas Department of Education in a joint agreement with the Arkansas Department of Health.  She is currently the Past-Chair of the Arkansas Coalition for Obesity Prevention.
---
Advisory Committee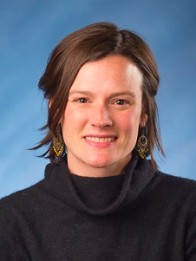 Emily English, Access to Healthy Foods Advisor
Office: (501) 773-7136
emily.southwelie@gmail.com
Emily English is the Program Director of Arkansas GardenCorps and a Program Administrator in the Arkansas Children's Hospital Research Institute Childhood Obesity Prevention Research Program. She received her Master of Public Service from the Clinton School of Public Service and her Master of Public from the College of Public Health at the University of Arkansas for Medical Sciences, where she spent much of her time working on developing farm to school initiatives in Arkansas. Prior to graduate school, Emily worked on and managed small, organic farming operations in Arkansas and Oregon. When not in the office, Emily spends her time gardening, cooking, wrangling a toddler, and trudging her way through a doctoral program in public health leadership.
---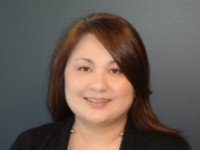 Janie Ginocchio, MPA, Access to Healthy Foods Advisor
Office: (501) 501-212-8644 jginocchio@afmc.org
Janie Ginocchio is lead policy and program analyst at the Arkansas Foundation for Medical Care (AFMC), a nonprofit organization whose mission is to promote excellence in health and health care through education and evaluation. She is responsible for developing programs and strategies related to health policy and monitoring legislative activities. Before joining AFMC, Janie was an award-winning newspaper editor and reporter, and a 2011 recipient of the Arkansas Press Association's I.F. Stone Award for Investigative Journalism. She received a Master of Public Administration from the University of Arkansas at Little Rock and a Bachelor of Arts in English from Georgetown University.
---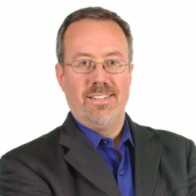 Dave Roberts, Built Environment Advisor
Office: (501) 748-8252
Cell: (501) 590-5956
Dave.Roberts@craftontull.com
Dave is the Vice President of Planning at Crafton Tull, a multidiscipline Engineering & Architecture firm with 6 offices in Arkansas and Oklahoma. He is responsible for overseeing the daily management of site planning and urban design projects that include community planning & urban design, corridor revitalization plans, campus master plans, parks & recreation system master plans, as well as bicycle & pedestrian network plans. Under Dave's leadership, the Crafton Tull Planning Department has received six planning and design awards in recent past from ASLA and APA Arkansas Chapters. In 2010 Dave and his team were honored with the Achievement in Urban Design Award from the Arkansas Chapter of the American Planning Association for the 12th Street Corridor Plan in Little Rock. This revitalization project was one of the first in Arkansas to focus on redevelopment of underserved neighborhoods while incorporating a complete street solution for the connecting corridor.
---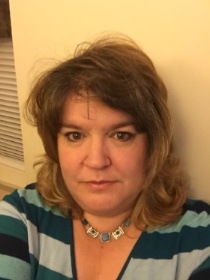 Vanessa Smith, ArCOP Built Environment Advisor
Office: (501) 912-4760
vanessas@uark.edu
Vanessa Smith is the director of the Arkansas Disability & Health Program at the University of Arkansas. Vanessa began her career in mental health and eventually began working at a local developmental disability provider. With that experience, she decided to further her education and obtained her Masters in Social Work with an emphasis in Management & Community Practice. In 2002-2005 Vanessa coordinated the development of the Direct Support Professionals training; the first comprehensive collection of a foundational knowledge set for direct care staff in the developmental disabilities field. From there, Vanessa joined the Disability & Health Program where she served as the Coordinator for 11 years. Vanessa has facilitated training with an array of audiences on a variety of topics: healthy lifestyles, nutrition, emergency preparedness, breast, cervical, and colorectal cancer health education for individuals with IDD, colorectal cancer education, community planning, access in the built environment, making the case for an in inclusive built environment, disability etiquette 101, adapting health education materials, etc. Vanessa has worked on adapting evaluation tools for individuals with disabilities. She participates on many different state and local coalitions to raise the awareness of the needs of the disability community. Now, as the director of the Arkansas Disability & Health Program, her goal is to infuse disability and inclusion information into all aspects of life – our health, our homes, and our communities.
---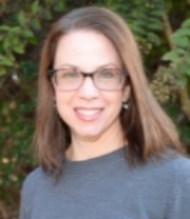 Amy Routt, Growing Healthy Kids Advisor
Office: (501) 514-8414
amy@curriculaconcepts.com
Amy Routt is the Program Development Coordinator for Curricula Concepts.  She has a background in education and is a licensed teacher in Arkansas, as well as working in the health and wellness field for 17 years.  She currently assists in providing tools for family engagement among early childhood educators as well as partnering in the state with many different early childhood initiatives. Amy believes that a healthy child is a happy child and will continue to work on providing resources and opportunities to increase the overall wellness of the children in Arkansas. Amy is committed to serving the whole child where they live, learn and play.
---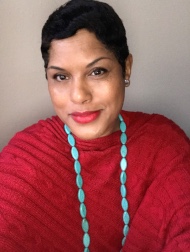 Daphne Gaulden, MPA MPH Growing Healthy Kids Advisor
[Office] 501.212.7460  dgaulden@afmc.org
Daphne Gaulden is a Program and Policy Analyst at AFMC who works with communities and coalitions to increase their capacity to effect transformational change.
Daphne is passionate about the power and potential communities have to impact complex issues.
Daphne is a seasoned strategic planner and skilled process thinker and an expert at growing existing partnerships and cultivating new ones. She is also a recognized specialist on issues related to minority health, health inequities and addressing the social determinants of health.  
Daphne holds a Masters of Public Administration from Grambling State University and a Masters of Public Health degree from the University of Oklahoma Health Sciences Center. 
Daphne is a member of Delta Sigma Theta, Sorority, Inc. She enjoys volunteering at the Mosaic Templars Cultural Center and with the American Heart Association. Daphne is a proud "cat lady" and lives in Little Rock with her beloved cat Tito Chavez.
---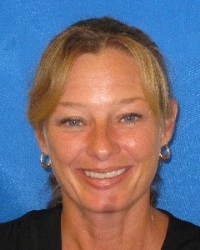 Kim Boren, ArCOP Worksite Wellness Advisor 
Office: (479) 968-3254 ext. 127
Cell: (479) 264-0878
Kimberly.Boren@arkansasobesity.org
Kimberely Boren is currently a Regional Coordinator for Hometown Health Improvement at the Arkansas Department of Health.  She works at the community level in multiple counties providing technical assistance for numerous coalitions working on public health issues.  She is an alumna of Arkansas Tech University and University of Central Arkansas with a BA degree in Psychology and Rehabilitation.  Kimberely has worked collaboratively with communities in social services, early childhood education, and public health for over 25 years.  She believes in the power of community to better the lives of Arkansans.  In her leisure time, she enjoys gardening and hiking.
---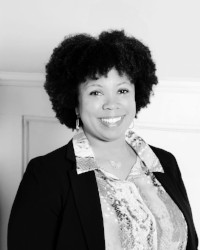 Kenya Eddings, MPH, CRS, Worksite Wellness Advisor
Office: (501) 661-2381
Cell: (501) 366-2481
Kenya.Eddings@arkansas.gov
Kenya L. Eddings received her undergraduate degree from Tuskegee University in Tuskegee, Alabama and her graduate degree from Tulane University School of Public Health and Tropical Medicine in New Orleans, Louisiana. She is new to the workplace wellness field having joined the Arkansas Department of Health as Worksite Wellness Coordinator in April 2016. Previously, she worked as a Research Scientist with the University of Arkansas for Medical Sciences. Her research interests included behavioral weight loss and maintenance in African American women, access to healthy food and food deserts. She is a member of Delta Sigma Theta Sorority, Inc., Junior League of Little Rock, Leadership Greater Little Rock Class XXIII, Delta Omega Public Health Honor Society and serves on the boards of Just Communities of Arkansas and the Beverly Divers-White Foundation.
---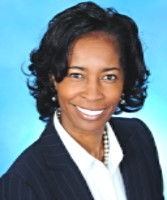 Trudy Redus, Advisor
Office: (870) 536-0925
Cell: (870) 413-1779
brustert@aol.com
Trudy Redus is the marketing & communication manager for Pine Bluff Parks and Recreation Department. She also serves as the special event coordinator and manages the farmers market.  Focusing on "Healthy Lifestyles." She recently served as President of the Arkansas Farmers' Market Association. Providing networking opportunities and resources for farmer markets in the state. Trudy has been named to the 2015-2016 Delta Leadership Institute Executive Academy. She presently chairs the Jefferson County Growing Healthy Communities Coalition in Pine Bluff. As chair she has implemented an annual 5K to end childhood obesity, held in September; National Childhood Obesity Awareness Month.
---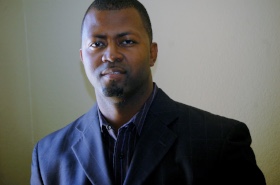 Derek Lewis II, MBA, Advisor
Office: (501) 207-0711
DLFoundation@yahoo.com
Derek Lewis II is the CEO/Founder of Lewis Consulting Group which is a health care consultant firm. Derek is married to Karen Lewis and has three children. Derek's hobbies are cooking and reading. Derek also is the president of their family foundation the Derek Lewis Foundation which was created by his father Derek Lewis, MD in 1993. The foundation focuses on improvement community through health and wellness projects.
---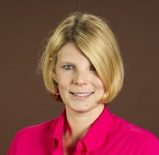 Jennifer L. Conner, DrPH, MPH, MAP, ArCOP Advisor 
Office: (870) 265-8055
Jconner@uaex.edu
Dr. Jennifer Conner has extensive experience in behavioral research, clinical health services research, grant administration, community-based public health programming, and policy evaluation. She has brought together academic institutions, hospitals, schools, faith-based organizations, community-based organizations, municipalities, and non-profits to investigate and evaluate a broad range of health topics. She has also examined healthcare system topics such as access to quality care, safety net benefits, and incentive-based insurance. Dr. Conner recently graduated from the Delta Regional Authority DLI Executive Academy and was accepted into the Community Development Institute – Central. Dr. Conner has served on the Arkansas Coalition for Obesity Prevention Executive Committee and served as Built Environment Subcommittee Co-Chair for several years.
---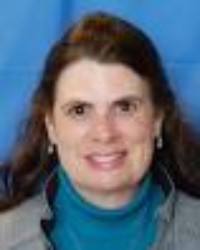 Becky Adams, DrPH, RD, CDEL, Advisor
Office: (501) 661-233
Becky.Adams2@arkansas.gov
Dr. Adams works for the ADH, where she is Director of Partnership and Policy Support, Chronic Disease Prevention and Control Branch. Her expertise and interest is in issues relating to health and aging. She lives in Maumelle and has two "mostly grown" children. She has previously served on the TAC.
---
Staff and Contractors
---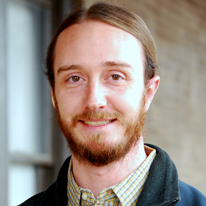 Jeremy Adams, DUFB Program Manager
Cell: (501) 712-3477
Jeremy.Adams@arkansasobesity.org
Jeremy Adams is a native of Arkansas with early childhood exposure to Agriculture. His dad was a high school Agriculture teacher and his grandparents had a multi-acre kitchen garden well into their 70's. Jeremy has a Natural Resource Science degree from Colorado State University but came back to Arkansas. The last 3 years he has been manager of the "Arkansas Gleaning Project" securing 1.5 million pounds annually for the food bank system in Arkansas. During the 2016 market season he was Program Manager for the launch of ArCOP's "Double Up Food Bucks Program" increasing access to fresh food in Arkansas and supporting local agriculture. The Double up Food Bucks Program Manager coordinates the ArCOP Double Up Food Bucks initiative that provides SNAP recipients with double the value of fresh fruits and vegetables at Farmer's Markets around the state.
---