Jonesboro - Northeast GHC Regional Summit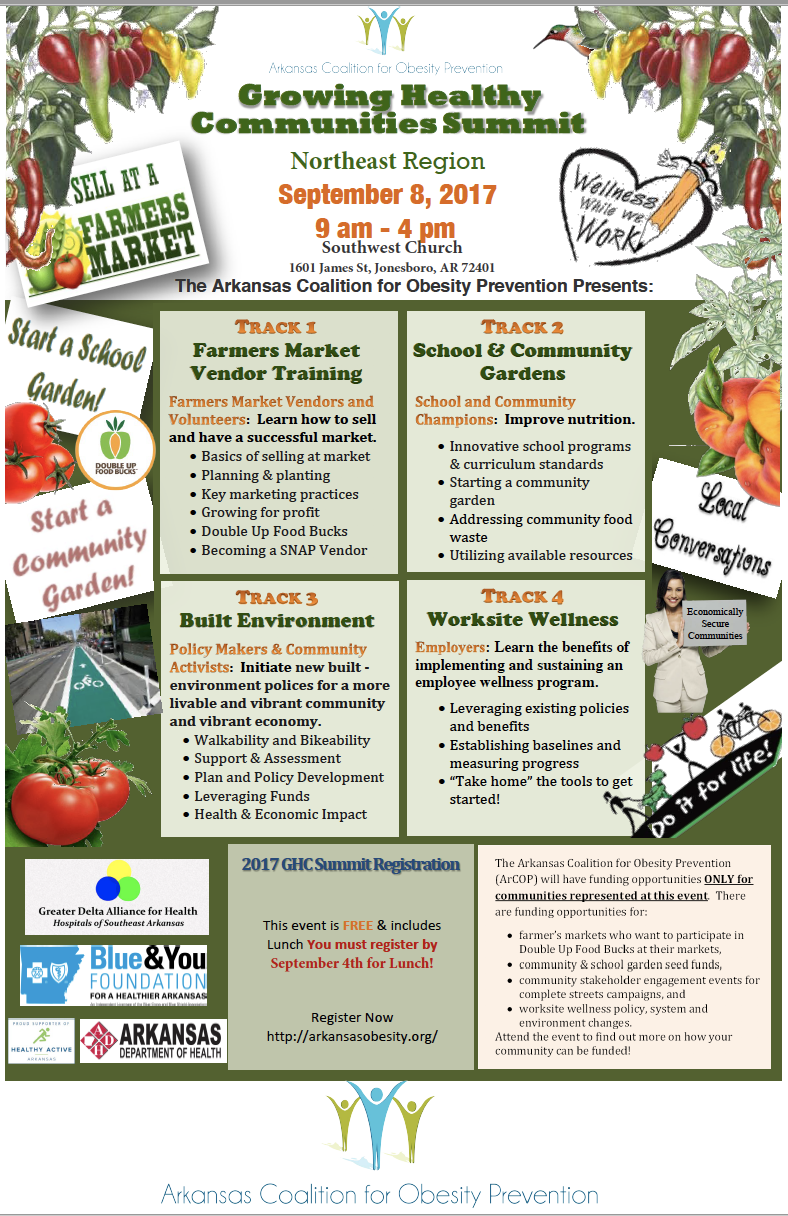 Growing Healthy Communities: Northeast Regional Summit
Track 1: Farmers' Market Vendors; training developed for farmers.
Track 2: School and Community Gardens; training developed for communities or schools interested in growing and maintaining a garden.
Track 3: Built Environment; training designed for community members, organization leaders and city elected officials to improve economic development and increase physical activity through the built environment.
Track 4: Worksite Wellness; training designed for employers to develop worksite policy, system and environmental changes to improve employee overall health. Worksites that attend will be eligible for funding.