ArCOP Access to Healthy Foods Team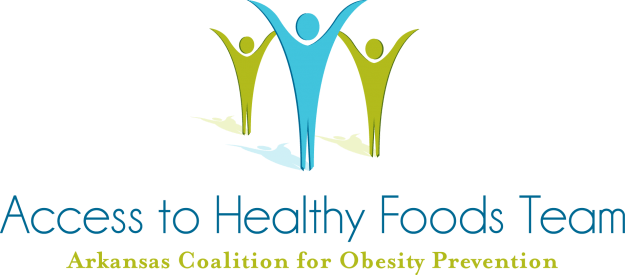 In 2017, ArCOP's Access to Healthy Foods team will be focused on community gardens, farmers' markets, Double Up Food Bucks and Farm to School initiatives. Our goal is to engage stakeholders across our state to accomplish these efforts to make our communities healthier.
ArCOP will be hosting Regional Summits across our state and fund specific projects that support our goals. In these team meetings, you will be updated on our progress, hear successes from our Growing Healthy Communities, hear from professional speakers, network and hear/share announcements on what is happening across Arkansas.
You can join by phone, smart device or computer to see visuals.
Topic: ArCOP Access to Healthy Foods Team
Time: Mar 7, 2017 1:00 PM Central Time
Every month on the First Tuesday of every month between 1-2pm
Mar 7, 2017 1:00 PM
Apr 4, 2017 1:00 PM
May 2, 2017 1:00 PM
Jun 6, 2017 1:00 PM
Jul 4, 2017 1:00 PM
Aug 1, 2017 1:00 PM
Sep 5, 2017 1:00 PM
Oct 3, 2017 1:00 PM
Nov 7, 2017 1:00 PM
Dec 5, 2017 1:00 PM
Please download and import the following iCalendar (.ics) files to your calendar system.
Monthly: https://zoom.us/meeting/816129500/ics?icsToken=67f0f5156904912fe7fb3266a4b83166a1fc1398fcce3dd979e07e11e864f1a1
Join from PC, Mac, Linux, iOS or Android: https://zoom.us/j/816129500
Or iPhone one-tap (US Toll): +14086380968,816129500# or +16465588656,816129500#
Or Telephone:
Dial: +1 408 638 0968 (US Toll) or +1 646 558 8656 (US Toll)
Meeting ID: 816 129 500